What is Jennifer Beals' net worth?
The actor has amassed a net worth of $8 million.
Biography – A Short Wiki
Jennifer was born December 19, 1963 in Chicago, Illinois. He ancestry is half Irish and half African. She holds Bachelor's Degree in American literature from Yale University. Yes, she's not only beautiful but also incredibly smart. She was married to Alexandre Rockwell but they divorced in 1996. Beals currently lives with her second husband Ken Dixon. Great recognition received also her role of Bette Porter on The L Word.
Career
Beals made her feature film debut in 1980 with a minor role in "My Bodyguard." She had her breakthrough role three years later, when she starred as aspiring professional dancer Alex Owens in "Flashdance." The film was a smash hit, becoming the third highest grossing of the year in the United States. For her performance, Beals earned a Golden Globe nomination for Best Actress in a Motion Picture – Comedy or Musical. Following this, she starred opposite Sting in the 1985 horror film "The Bride," loosely based on the 1935 classic "Bride of Frankenstein." Beals was next in the Italian comedy "The Gamble" and the boxing drama "Split Decisions." She closed out the 80s playing a vampire opposite Nicolas Cage in "Vampire's Kiss." In the early-to-mid 90s, Beals appeared in "Dr. M," "In the Soup," "Day of Atonement," "Caro diario," "Mrs. Parker and the Vicious Circle," and "The Search for One-eye Jimmy." In 1995, she starred opposite Denzel Washington in the neo-noir crime film "Devil in a Blue Dress," and also starred opposite Campbell Scott in the musical film "Let it Be Me." Beals' other notable credits in the 90s include "Four Rooms," "Wishful Thinking," "The Last Days of Disco," and "Something More."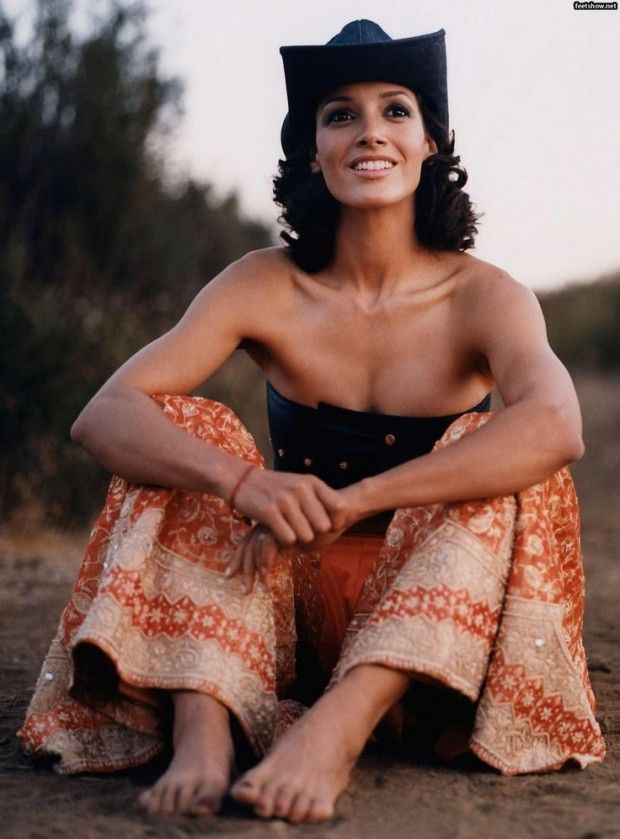 Personal Life
While she was a student at Yale, Beals was in a relationship with Robert Simonds, who later became a successful film producer and studio executive. In 1986, she wed her first husband, filmmaker Alexandre Rockwell. The pair eventually divorced a decade later. Subsequently, in 1998, Beals married Canadian entrepreneur Ken Dixon. Together, they have a daughter, as well as two children from Dixon's previous marriage.
Quotes
"I think that the two of them have been doing this for a really long time and it is more like sport. Yes, they would love to find a lasting relationship, but it's not likely to happen the way they are going about it."

— Jennifer Beals
"I'm just talking specifically of women's friendships. If two women go to a bar and they are fighting over men, it makes it much easier for the men. If two women are very close and they act as it makes it very difficult for the men to pull one over on anybody."

— Jennifer Beals
"Oftentimes what happens is that the writer understands one character, but they don't understand the other one, and the other one ends up not being written as well."

— Jennifer Beals
"I don't think Roger Dodger is really about men. I think it is more about relationships and about how you present yourself, not only to the opposite sex, but to yourself. What lies are you going to tell yourself in order to get through the day?"

— Jennifer Beals
"Oh, this absolute loneliness and the game – loving to play the game, loving to go and tell stories to men that certainly weren't true, just for the sport of it, just to see how they would react."

— Jennifer Beals