What is Mindy Kaling's net worth?
The actor has amassed a net worth of $35 million.
Biography – A Short Wiki
Mindy was born June 24, 1979 in Cambridge, Massachusetts. She has Indian ancestry and her original name is Vera Mindy Chokalingam. Her most famous roles are Kelly Kapoor on TV series The Office and Mindy Lahiri on sitcom The Mindy Project. Forthis show, Mindy is not only starring but also writing scripts. In 2013, Mindy was chosen by Time magazine as one of the one hundred most influential people. She also won Gracie Award in 2014.
Career
Career: After college, Kaling moved to Brooklyn, New York, where she briefly worked as a production assistant. During this time, she also started doing stand-up comedy and developed the stage name "Kaling" after she noticed that people would frequently mispronounce her last name. Her big break came in 2002 when she starred in the off-Broadway production Matt & Ben, which critics calling the show a "surprise hit." Kaling also co-wrote the play.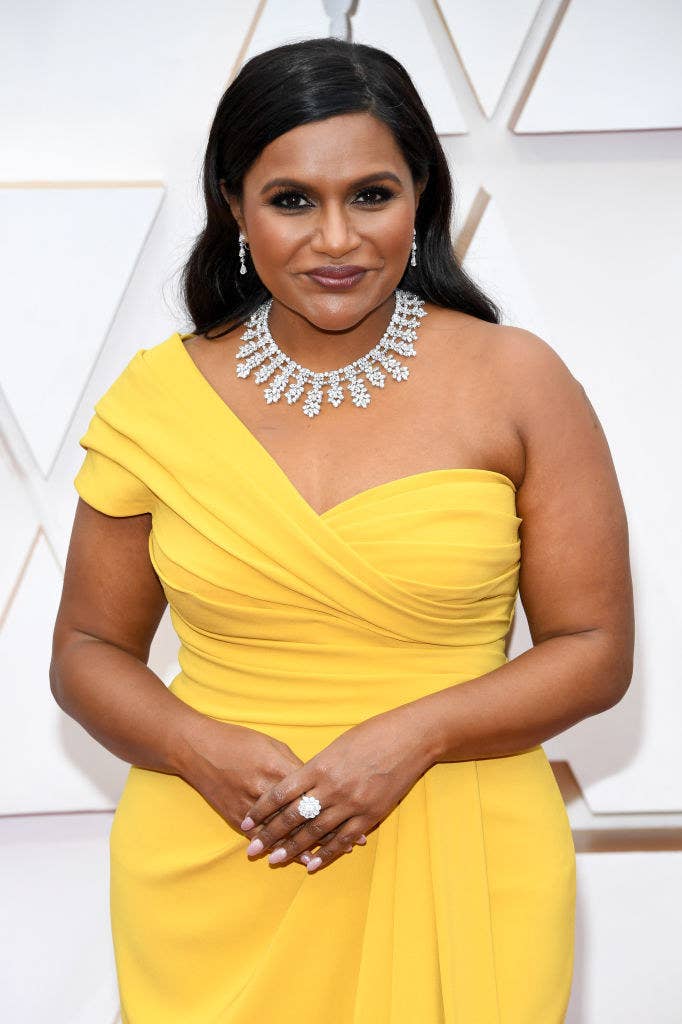 Quotes
"The overlap in the Venn diagram of things that men hate for women to wear and the things that I love to wear, it's almost a full overlap on the Venn diagram, which is unfortunate for me."

— Mindy Kaling
"I want a schedule-keeping, waking-up-early, wallet-carrying, picture-hanging man. I don't care if he takes prescription drugs for cholesterol or hair loss."

— Mindy Kaling
"I have a great job writing for 'The Office,' but, really, all television writers do is dream of one day writing movies. I'll put it this way: At the Oscars the most famous person in the room is, like, Angelina Jolie. At the Emmys the huge exciting celebrity is Bethenny Frankel. You get what I mean."

— Mindy Kaling
"Not to be weird, but I still have an ongoing relationship with my mom, even though she passed away, and I've been surprised at how much I've been able to convey to her. Now I sound like a total weirdo, but that's true."

— Mindy Kaling
"You should never have to say hello or goodbye. Even at work sometimes, and I know this is very unpopular, is that if I'm going to work every single day, I don't think you should have to hug people hello every single day when you come to work. I saw you Monday!"

— Mindy Kaling